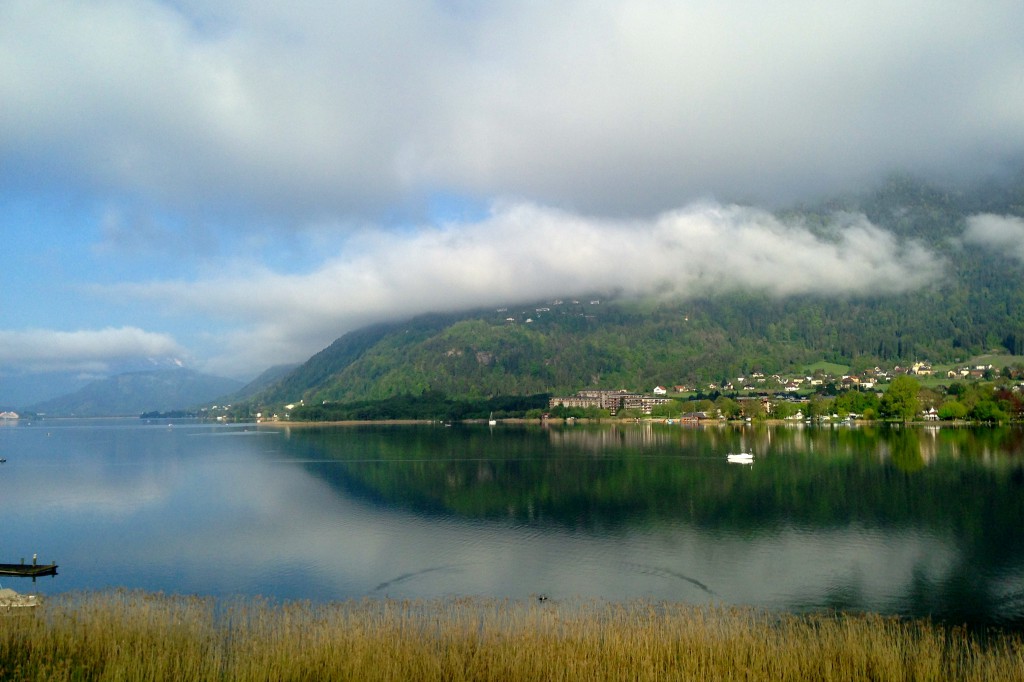 It was with this spectacular view that a wonderful, intense and unforgettable time began for me in Ossiach in southern Austria. Ossiach is a small village with a large abbey and an even bigger and very well known summer festival, the "Carinthischer Sommer".
It was actually in Ossiach that my career began – in 1988 Dr. Gerda Fröhlich, then director of the festival, invited me to perform a matinee of sonatas as part of their "Young Talents" cycle. The program consisted of one of the two-movement Mozart sonatas, the Cesar Franck sonata and Schubert's Fantasy in C major.
This time is was not the Carinthischer Sommer, but the National Bank of Austria who made my stay in this beautiful and special place possible. Every year, as part of its project "Wertvolle Klänge" ("Precious Sounds"), a CD is recorded with instruments from its collection and the players of those instruments. This serves not only to create an archive of the sound of the instruments, but also to have Christmas gifts to offer the bank's clients.
After Christmas, I can buy back the master tape and all the rights to the recording – a very generous gesture of the Austrian National Bank. A big thank you to my loyal sponsors over so many years.
For my CD, the newly built, acoustically brilliant Alban Berg Saal was chosen! I was accompanied by the Kärntner Symphonieorchester under the baton of Martin Kerschbaum.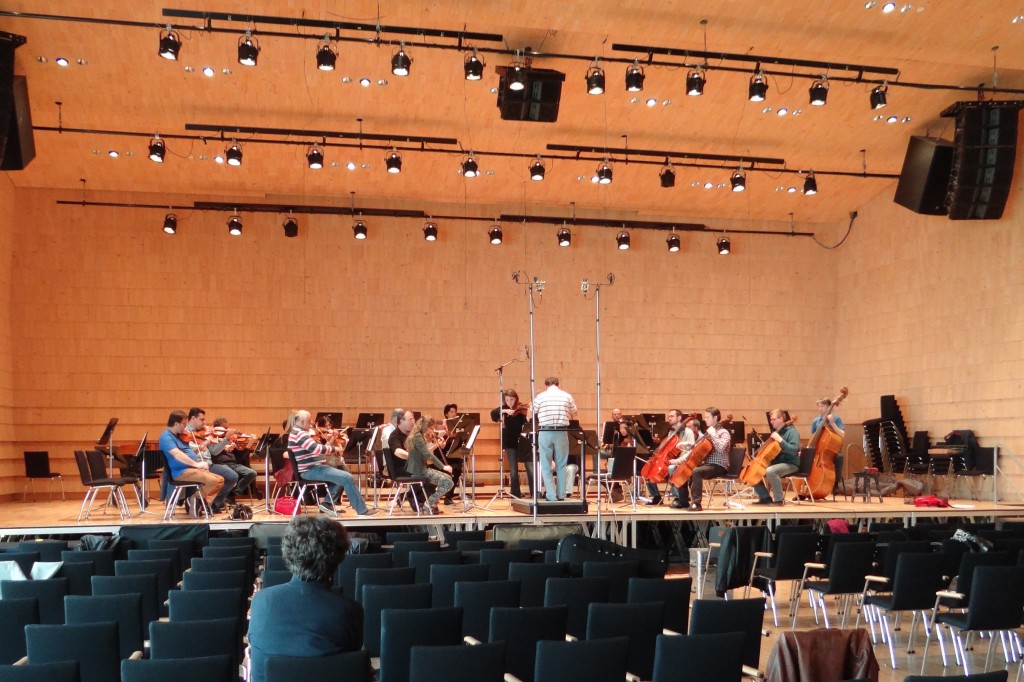 The program of the CD reflects my musical heritage:
Wolfgang Amadeus Mozart, Franz von Suppe, Franz Lehár and Kurt Schwertsik.
The first day began with the violin concerto by Kurt Schwertsik. http://en.wikipedia.org/wiki/Kurt_Schwertsik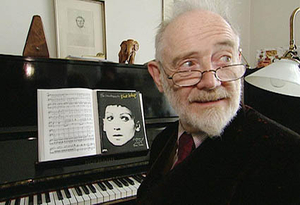 When I think of Kurt Schwertsik, I think of Joseph Haydn – not stylistically of course! Schwertsik has his own tonal language, but the intelligent humor in his music reminds me so much of Haydn!
The piece has five movements. The opening and closing movements frame the middle movements, which clearly distinguish themselves from the outer movements by their contrasting, colorful ambiences. The charming diversity in Schwertsik´s music is what makes it bewitching. However, there is also a challenging side to it, which could cause one to break a sweat – if it weren't for such wonderful colleagues…
Let me begin with Martin Kerschbaum – what a fantastic, musical accompanist! Martin's precision, stability and clarity on the podium really eased the difficulties of this piece for all of us. His ability to empathize  – musically as well as personally – deserves special mention.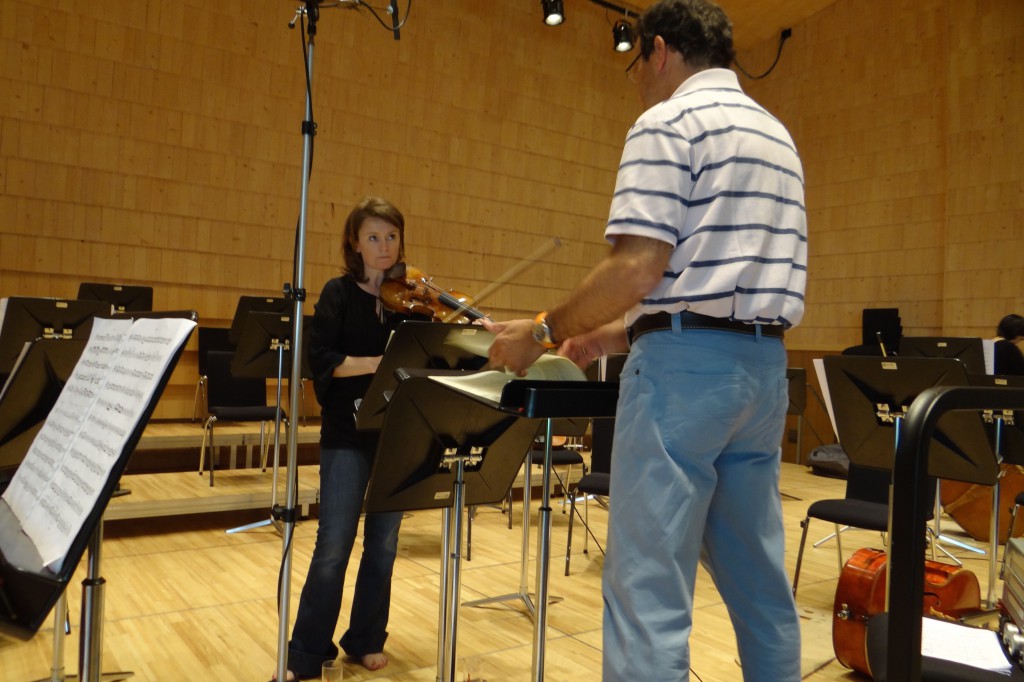 (During a "rehearsal in the break", going over the upcoming passages one more time…)
A big thank you to my colleagues of the Kärntner Symphonieorchester, who, with their exceptional professionalism and graciousness, created a work environment in which it was possible for me to forget the pressure, let go of the tension, and just give myself over to my bliss. THANK YOU!
A special thanks goes to principal conductor Alexander Soddy, who generously gave his time for a preparatory rehearsal of the Schwertsik.
In my next blog entry I'll introduce "the incorruptible voice from inside the speaker", my recording director. The one who isn't heard, but whose ear, ability, and love for the music and musicians make him the real protagonist of this project. I really look forward to telling you about this special human being.
Tired and contented, we rounded off the first day of recording with a delicious meal and a fine glass of Austrian wine at our delightful lodgings, the "Stiftschmiede".
Days two and three to follow shortly!
Much love and talk to you soon,
Birgit
(transalation Maja Plüddemann)