11jul(jul 11)00:0025(jul 25)00:00SAOS Orchester AkademieMaster Classes
Event Details
SAOS Orchestra Academy
Put the Finishing Touches on your Musical Future!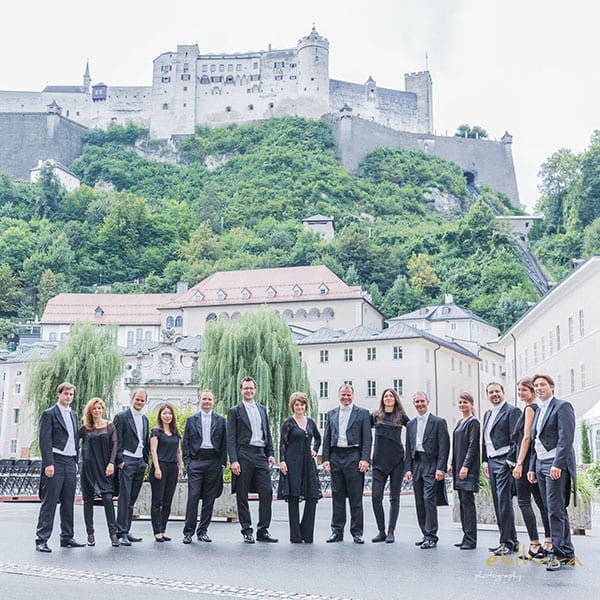 July 11 to 25, 2018 / Salzburg, Austria
During the preparations for the opening of the Salzburg Festival, the SAOS Orchestra Academy takes place under optimal conditions in the Mozart City of Salzburg.
The internationally renowned chamber ensemble Salzburg Orchestra Soloists (SAOS) performs chamber operas at the Salzburg Festival. While preparing for the Festival, SAOS offers young musicians an opportunity to participate in its work.
The two-week Academy offers the participants in the SAOS Orchestra Academy a diverse programme, including daily lessons in chamber music, solo repertoire and orchestral playing, but also visits to Salzburg Festival rehearsals, an exclusive guided tour of Salzburg's historic centre and an exclusive backstage tour of the Festival.
For 14 days, the musicians of the Salzburg Orchestra Soloists – all members of the Mozarteum Orchestra Salzburg, Camerata Salzburg and professors at the Mozarteum University of Music – will offer intense tutoring to 32 professional musicians at the outset of their careers, passing on their skills and experience, especially in the repertoire of Viennese Classicism, to their young colleagues.
At the end of the SAOS Orchestra Academy, three concerts will be performed at the internationally renowned "Festival Opening Party" at July, 21st 2018:
One orchestra concert featuring classical repertoire at one of the "original Mozart locations" (Große Universitätsaula)
A chamber music concert focusing on mixed instrumental formations
A chamber music concert focusing on classical quartet and quintet repertoire as well as literature with and for piano
The following instruments will be accepted in 2018:
Violin, viola, cello, double bass, flute, oboe, clarinet, bassoon, horn, trumpet, timpani/percussion and piano
The course fee for the SAOS Orchestra Academy includes the following:
Accommodation in single rooms, breakfast, lunch and dinner of the highest quality
57 hours of tuition (8 hours individual lessons / 24 hours chamber music / 24 hours orchestra / 1 hour coaching)
Guided tour of the Festival campus and backstage areas of the "Festspielhäuser" (Festival-Halls)
Attending rehearsals of Festival productions
Guided city tour of Salzburg
Overall fee for the SAOS Orchestra Academy: 2,490 € per person
For detailed information on…
Terms of admission
Programmes of the three Academy concerts
Accommodation details
Docents (click on Button!)
… please fill out the contact form below, and we will get back to you as soon as possible (usually within one working day).
more
Time

11 (Wednesday) 00:00 - 25 (Wednesday) 00:00
Location

Festspielhaus Salzburg